WHO ARE WE
We are proud to say that we are fast becoming the trusted source for green sanitary napkins made reusing the scraps. Ella pad is a social initiative run by poor working women. Our vision to ensure health and wellbeing of marginal women with a mission of zero waste textile.  Our producers and customers are leaving under same umbrella. Initially our target is our 4 million women workers of about 5000 export oriented garment factories. Apparel brands are welcoming us to create a shared value for their business. We are well accepted to the leading business associations and government people for enhancing the image of Bangladesh that we lost after Rana Plaza and Tazreen incidents.
HOW ELLA IS RUN
Ella pad is run by its producers and user group marginal women. Users are selecting their leader to coordinate the work as head of the organization. Producers electing their company representatives to represent at the Board of Directors to set the policy guidelines and organizational strategies. The board is selecting a Managing Director to head the organization as a chief executive officer.
WHAT OUR USER'S ARE SAYING
Within a span of three months, we have noticed that the rate of absenteeism has decreased to a great extent, which has helped to increase our overall productivity. In addition, the Ella solution has decreased the rate of migration too. For example, when a supervisor shouts at the workers for absenteeism, it becomes an uncomfortable work environment for them.
I'm grateful to Ella Pad, which made our life easy.
Instead of using rags, now I use sanitary napkins and re-usable underwear that I make at my workplace on my own, without spending a single taka on it. I don't need to rely on only one rag for eight hours that I would place before going to work and change after returning home. Instead, I can use as many pads as I need and dispose of them in the basket in the toilet.
An international publicaiton has highlighted Ella Pad as the best innovation titled
"

Customer

 

Experience

 Innovation: How to get a lasing market edge"
Click the link below to read the book.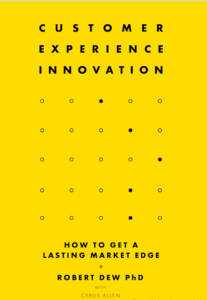 ELLAPAD FAQs
What are the differences between Ella pads and other brands?
Ella Pad News
2019-03-20T17:28:24+00:00
Ella pads are made of recycling stuff. It is totally hygiene, standardized and certified. It is biodegradable and made from eco-friendly cotton fiber. It is also made of organic cotton. Most pads are 90% plastic and made from chlorine-bleached wood pulp. Unlike others, we are avoiding all types of gels, chemicals or synthetic fibers that could be harmful and diseases like itching, rashes or even cervical cancer. Our pads can also degrade within 6 months- 1200x faster than plastic pads! Ella pad is totally a green product. Making each of the Ella pad we are saving 300 liter of water and 0.1 kg of CO2 which is equivalent of running a car of at least 10 kilometers.
Please let us know if you have questions or need clarification. For further information, please write us at: m.rahman@ellapad.org
RUNNING PROJECTS
We run projects in over 10 factories countrywide
Ella Pad News
2018-10-12T20:26:59+00:00
BEXIMCO Textiles in one of the first factories, where we started implementing our initiative
LATEST ARTICLES
Together we make all the difference
Mamumnur Rahman,inventor of low-cost sanitary pad for garment
workers and founder of Ella Alliance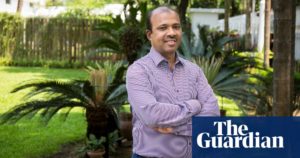 'About four million women work in 5000 garment factories in Bangladesh.
Most factories have inadequate toilet and many women have menstrual hygiene problems, even losing days at work because of this. I realized that the garment factories were throwing away so many textile scraps and that these could be used to make eco-friendly sanitary towels. We persuaded the factories to let a group of women make their own towels, the Ellapad, to improve health, and reduce waste'
Ella Pad News
Initiative to promote low-cost sanitary napkin launched Negligence in female menstrual hygiene costs 200 mn
Ella Pad News
Ella Founder with MIT Team Mamunur Rahman, Founder of Ella pad, worked at D-Lab of
Ella Pad News
Recycling Garments and Green Climate Fund Mamunur Rahman, Founder Ela, underscored the importance of recycling
CHANGE A LIFE TODAY
As long as poverty, injustice & inequality persist, none of us can truly rest. It doesn't take much to change a life, Get in touch today and start making the difference.